Festivals in India bring with it a sense of joy and new beginnings. Among the cherished traditions of this festive season is the act of investing in gold and diamond jewellery. Gold during auspicious festivities signifies more than just ornamentation; it is believed to usher in prosperity during this time of blissfulness.
Reasons to buy jewellery as per different occasions
Personal Expression: During the period of festivities and occasions,

jewellery allows individuals to express their unique style, personality, and tastes.

Symbolism and Sentiment: Quite often wearing jewellery such as heirloom or family gifts on special occasions helps create a connection to cherished memories or your own loved ones.
Tradition and Culture: People buy and wear certain jewellery pieces to honour their heritage, rituals, and customs during festive occasions, this holds a significant ceremonial value.
Enhancing the Outfit: Adding jewellery to your attire for social gatherings and events enhances the overall look, adding elegance and confidence to your festive outfit and mood.
Do's of buying jewellery on festive occasions:
Prioritize Purity:

In Mumbai, India, gold jewellery is available in various purities, primarily 18K, 22K and 24K. Make your choice wisely – 18K offers resilience, 22K offers durability, while 24K is exceptionally pure but softer. Opt for the purity that suits your lifestyle and suits the toughness of celebration mood and cheering vibe.

Trust in Hallmarks:


Always look for the hallmark on your gold jewellery. In India, the Bureau of Indian Standards (BIS) hallmark is the gold standard, certifying purity and authenticity, perfectly matching your true festivity and happiness mood.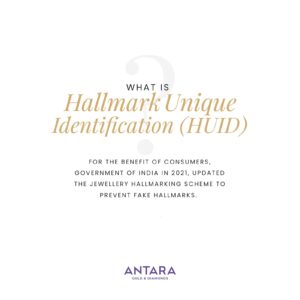 Stay Informed:

Gold prices can fluctuate, so it's essential to keep an eye on the market. Staying informed about current rates ensures that you pay a fair price for your chosen piece. Antara gives daily gold rates in leading newspapers and on the website, so your occasion stays sparkling unstoppably.

Budget Wisely:

Determine your budget in advance. Having a clear budget allows you to explore designs and price points that align with your financial goals, ensuring your finances balance especially for the soaring festive season.

Certifications for Diamonds:

Celebrate uncompromised, with certification on your favourite diamonds. When purchasing diamond-studded jewellery, insist on diamond certificates. Reputable gold and diamond jewellers provide these certificates, detailing the cut, clarity, colour, and carat weight of the diamonds.



Beware of Marketing Gimmicks:

Celebratory Occasions can get heavy on mind, impacting in hasting with buying decisions. Keep in mind that there are no free lunches. Offers often aim at increasing the price while adding minimal intrinsic value to the product. Prioritize quality and purity over discounts and low prices.
Don'ts of buying jewellery on festive occasions


Don't Rush:

Avoid making impulsive decisions. Take your time to explore designs, visit multiple stores, and check designs online on Instagram before making a decision.

Quality Over Price:

Never compromise on quality or craftsmanship to save money. High-quality jewelry ensures longevity and value retention.

After-Sales Support:

Inquire about after-sales services, such as repair and maintenance. A reputable jeweller should offer these services to help you maintain your cherished gold and diamond jewellery.
Don't Overlook Return Policies:

Familiarize yourself with the jeweller's return and exchange policies, especially when buying gifts or special-occasion jewellery.

Resist High-Pressure Sales Tactics:

Some salespeople may employ aggressive tactics. Stay firm and make decisions at your own pace. A reputable jeweller respects your choices. At Antara Jewellery, we provide our customers with ample time to decide.
Buying the finest jewellery during festivals transcends mere adornment; it is a cultural and emotional investment. By adhering to these do's and don'ts, you can ensure a rewarding and enjoyable jewellery shopping experience that aligns with your preferences and values, all while celebrating the spirit of festivals.
Explore Antara's Festive Jewellery Collections
If it's about celebration, step into a place where your choices and your celebration matter the most. Visit the hub of celebration and genuine sparkling joy Antara Jewellers offering you the best jewellery in Mumbai. Antara's Festive Jewellery Collection is here to sweep you off your feet. Explore the new Mysteria collection that brings your mystical side alive, explore a range of multi-occasion jewellery consisting heirloom jewellery styles, elegant festive pieces and wholesome bridal designs.
Experience life from a glittering side with our jewellery. Antara's ever-green, exclusive and prestigious Bridal jewellery collection is perfect for your fairytale wedding and a bridesmaid's dream-look.  Our enthusiastic expert staff not only eagerly awaits to see you at the store but are always on foot to help customers know a little more about jewellery, precious stones and metals, making each visit worthwhile. 
The ease and convenience does not go unseen to us for our customers. Simply explore our collections on our website www.antarajewellery.com and find a world of trust and bliss with a variety of gold and diamond jewellery.