"Planning my wedding look will be super easy" – said no bride ever.
The engagement period for every bride is a mix of moods – heaps of love from the newly formed relationship, frustration from the tiring planning and last but not the least – the overwhelming sensation of making a decision for the perfect wedding look!
Here is a little inspiration for those brides-to-be from our favourite brides of the season, to help them make this decision easier.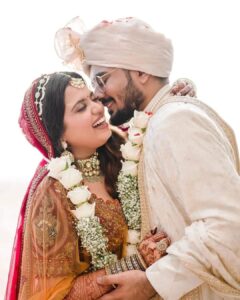 Epitome of Elegance
Aishwarya Mohanraj
Every Bride wants her styling efforts to be praised. The choker constantly gains attention in the eyes of others. Our Antara bride Aishwarya knew this and thus choose a Polki Choker Set for her wedding. This unique choker speaks of the enthusiasm of the bride. She added a little flair to this look by pairing it with trendy accessories. Truly Bold and Beautiful in every sense.
Sparkling Look
Janvi Shah
When it comes to the brides, who seek the regal look, a combination of diamonds and emeralds is the right choice. Tradition with a twist of contemporary is what keeps everyone glued to your attire. Look at our Antara bride Janvi who looks stunning in this Emerald set.
A Regal Look
Hanisi Savla
The exquisite combination of Polki and Gold and gemstones adds the perfect touch of glamour to our bride Hanisi's look. Polki set in 18kt gold with gemstones highlight the beauty of the bride along with its matching outfit. Truly a Regal look!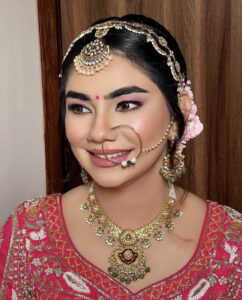 The Ethnic Beauty
Disha Gada
Inspired by the Royal Indian look, our Antara bride Disha looks like a Rani on her auspicious wedding day. She is wearing a handmade Kundan set with semi-precious gemstones and Bikaneri Meenakari (enamel) which gives a traditional and an adorable look. Jewellery like these are made by 4 – 5 expert karigars from all over India and take more than 2000 man hours to bring it to life!